Denver CO Garage Doors: Residential
Many people enjoy shopping as a form of personal therapy. It is great when you find a good find at an unbeatable price. However, shopping for major buys such as a new residential garage door can be confusing and stressful, especially if you have no idea where to begin. Well, fear not, because you have come to the right place!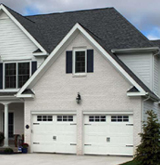 There are so many options when it comes to residential garage doors. Denver CO Garage Doors can help you to narrow down those options to your priorities. If you are shopping for a new door, ask yourself the following questions:
Would you like to have windows on your garage door? Why? What will be the garage's purpose? Meaning, is it going to be utilized as an apartment or extra living space, or just for storage purposes?
What style of garage door would best match the architecture of your lovely home? Is there a consistent trend with garage door architecture in your community? This can help to narrow down options fast. Denver CO Garage Doors can help to choose a style that matches the other homes in your neighborhood.
What type of material would be your best option? Do you have the know-how to do garage door repairs on your own and what is your budget with having maintenance performed by a professional? Does durability and limited maintenance come before visual appearance when it comes to your needs and wants?
Denver CO Garage Doors can help you to answer these aforementioned questions. We can provide you with installation options, repair, maintenance and replacement services at prices that you can afford. We will gladly offer tips and advice. Free estimates are available, too.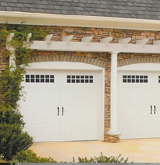 Call Denver CO Garage Doors today. You can browse through our easy to navigate web site and do some research to give you a better idea of what residential garage door might be the most suitable for you. Options including natural wood, steel, aluminum and even glass can make you feel overwhelmed but we can help you out. Our experts are insured and skilled to provide you with everything that you need. Denver CO Garage Doors is the area's favorite garage door repair and installation business.
Denver CO Garage Doors can help you to decide the options that you need for your garage door, such as if you would be better off with a single layer door, double layer door or even triple layer door. Not only can we help you to make the right decision, but we will provide detailed information as to why you are making the right decision. We can send one of our specialists to your home as soon as possible to provide you with a free estimate. Our warranties will give you peace of mind. Denver CO Garage Doors clearly values our clients.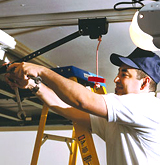 Whether you are just in need of regular maintenance or services, or want a brand new door installed, give us a call at Denver CO Garage Doors. Our equipment is superior, our options are never-ending and our customer service is unrivaled. See why Denver CO Garage Doors is such a dependable and honorable company by calling us today.